Several Founders, Co-Founders, CXO Bankers, CXO Fintech professionals & people who participated in the e-Panel discussions:
Mr. Chitti Babu, Global Head – Strategy, Growth & Partnerships- Buckzy Payments
Mr. Ajay B Panicker, CEO & Founder, NetPay Limited
Mr. Prasad Likhite, Senior Director – Sales, Diebold Nixdorf
Mr. Narayanan S, General Manager Business Solutions, Associate Director, Principal Consultant, Cognizant
Mr. Prashant Sinha, General Manager-Banking, India Transact Services Limited
Ms. Aishwarya Jaishankar, Co-founder, Hyperface Technologies
Mr. Vivek Singh, Head Payment Solutions & Product, Airtel Payments Bank
Mr. Ishan Vaish, India & UK Partnership Manager – Worldwide Developer Relations, Apple
Mr. Jayaram M, Consultant (Partner), Basil Capital
Ms. Rukmani K Narayan, VP Internal Audit, Equitas Small Finance Bank
Mr. C V Ramana Rao, Sr Manager, Punjab National Bank
Mr. Shirsha Ghosh, Co-Founder and Head of Technology, Welance
Mr. Piush Kothari, Head of Business Operation, Walt Disney Direct-to-Consumer & International
Mr. Hemal Shah, former Technical Product Manager, Mastercard
Vikas R Panditrao, Co-Founder, Forum of Industry and Academic Knowledge Sharing (FIAKS)
Many other CEO/CXO Bankers & Fintech professionals on FIAKS Forum requested to remain anonymous
Digital payments are on the rise and this pandemic really proved a driving force for the spur in digital payments. Now here's a concern narrated by a community member regarding some loopholes of digital payments. During UPI/Gpay/IMPS transactions, the sender account is debited instantly but if a payment fails, funds are stuck and there is ambiguity on whether the beneficiary account will get credited or the sender account. It takes 2-3 days to get confirmation on who gets it. When at a physical store, when this happens over the counter, the merchant won't hand over the product to the buyer, and the buyer (sender) may be left in the lurch if it's later credited to the beneficiary!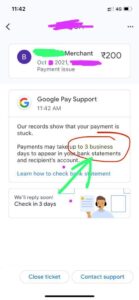 Some more experiences shared;
One of the members just ended up paying again since it was just Rs. 200. Imagine what chin music a customer can face at the point of sale!
It could also fail later. Which happened in another member's case (thankfully since he repaid). It could, which is why for physical merchants it's a tricky situation
Member states he hardly uses UPI or IMPS. Maybe 10 times a month. Despite that, he seems to face this "stuck payments" issue at least once a quarter.
About NEFT wrong credits;
NEFT wrong credits are different as in these cases the transaction is successful but credit has gone to the wrong account number. These cases are out of the bank's control. Many times the customer mentions an incorrect account number. Later he realizes the mistake and approaches the bank.
One of the members has had several occasions where such errors have taken place and been corrected by the system. One time he had sent it to the wrong person. He eventually called him and got his money returned. The only time when you can't do anything is when credit comes to your account from another bank with a name you don't know by NEFT. Your banker will not be willing to go through the hassle of tracing. Unless the person who has mistakenly sent, raises a complaint with the branch and the transaction stands out – it will be virtually impossible. So filling in the correct address, account number, or telephone number, one must exercise caution. By and large, the system is working.
Member opines, "I do not think that this is an issue in usage. Theoretically, there is a lacuna. A study must be done to find the number of such hanging transactions. Repair and exception queue is normal across the world. And crediting back to the sender's account is a good idea but not a great solution. What happens if the transaction times out at the recipient bank. I think these transaction failures are non-issues these are normal with card transactions and these failures have been handled successfully over 3-4 decades now."
At OTC (over the counter) payments, it has to fail fast or succeed. There cannot be "pending":
Register and Read the complete discussions 
Please register to unlock the full content!