FIAKS community includes members with total work experience
of over 25,000+ years in Banking, Fintech, Payments & E-commerce
Making It The Most Trusted & Complete Knowledge Sharing Platform.
Inaugural speech by Chief Executive Officer NPCI
FIAKS was inaugurated by Shri Dilip Asbe Managing Director & CEO at National Payments Corporation of India (NPCI) on 14th Feb 2017 at MCA Club, Mumbai. This function was attended by several CEO/CXO bankers, Founders/Co-Founders, CXO Fintech professional, Professors from Academic Institutions.
Today FIAKS Community has grown manifold and below is snapshot of its members
CEO/CXO MNC,Private & PSU Bankers
Brands Represented by CXOs
CXO Cooperative Bankers across India
FIAKS daily: The daily dose of Fintech news
Disclaimer: This section is a compilation of news, articles, updates and information ("Updates") related to payments,fintech, banking and other industry. All Updates belong to the source provided after every such Update. FIAKS does not have and in no manner claims to have any intellectual property rights in the content, images, pdf, videos etc. in any of the Updates. This section has been created for knowledge sharing/education purposes for our smart FIAKS communities across the globe.We understand that the fair use of a copyrighted work or work protected under any intellectual property law, including such use by reproduction in copies or by any other means specified under applicable laws, for purposes such as criticism, comment, news reporting, teaching (including multiple copies for classroom use), scholarship, or research, is not an infringement of copyright.This section and our website may contain certain copyrighted or the work otherwise protected under any law that were not specifically authorised to be used by the copyright holder(s) or right holder(s) but which we believe in good faith are protected by the applicable laws and the fair use doctrine for one or more reasons noted above.If you have any specific concerns about this section or our website or our position on the fair use defence, please contact us at contactus@fiaks.com so we can discuss amicably. Thank you.
"Unique approach of Skilling & Re-Skilling"
"Traditionally schools & Colleges make curriculum to develops skills in professional to be able to perform better at workplace. In the fast-moving world, one needs to keep reading on new product & innovation and regulatory changes happening in the industry. I see FIAKS is beautifully addressing these needs thru the digital channel. It's a unique approach to skilling & re-skilling and preparing professionals to take up top jobs in the industry. I see all-important matter is getting posted and also discussed in FIAKS community.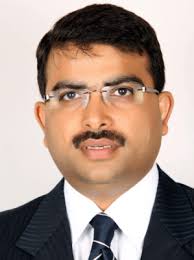 Mr. Rishi Gupta, Managing Director & CEO, Fino Payment Bank
Speed at which innovation is happening in BFSI & Payments space it's imperative for professional to keep themselves updated with latest in the industry.FIAKS is perfectly positioned to address the need by regularly sharing updates, organising discussions through digital channel across various bankers & fintech experts across India.I see almost everyone who matters in the Payments Industry at CXO level are members with FIAKS. The discussions amongst FIAKS community is now establishing a healthy dialogue between Banks & Payments professionals and  will lead to a mutually beneficial co-existence across these verticals!
FIAKS is a group which connects leaders across the financial industry and channels insightful discussions on a wide range of topics. The discussions are great for knowledge sharing and discussing new and innovative ideas. The community is a big one now with influential leaders who contribute critical insights into  the future of the industry. A great place to connect. I am pleased to be a  member of this group
Lots of learning for me on the latest happening in the industry. The knowledge that is shared in FIAKS community helped me a lot in final year placement. I was way ahead of others in terms of practical exposure which helped during a personal interview.
For me, FIAKS is life support – an on-demand resource library. Be it the highly seasoned and engaged CXO membership or the lively debate on contemporary news, events and issues, I find this community hard to disengage from. Anuradha and team have to be commended for creating such a vibrant learning platform.
FIAKS is turning out to be an impressive arena for conversations to occur between people with different disciplinary alignments, industry experts, professionals from various geographies and experiences – also fostering an environment that encourages mutual learning, sharing inspiration and debate!
What I like most about FIAKS is that is the constant interplay of ideas and knowledge that happens among business leaders with expertise in fields like Banking, Technology, Innovation, and Enterprise.
Quality of information shared in the FIAKS Communities through a digital channel is amazing!!